Meet the Christi Lowe Productions Team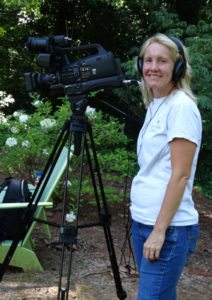 Christi Lowe is a mom, a former military wife, an Emmy Award-winning journalist, and the owner of Christi Lowe Productions.
Christi started her career as a television reporter and spent 22 years in front of the camera. She specialized in covering breaking news, the military, courts and crime, and human interest stories. Christi was an embedded journalist during the Operation Iraqi Freedom and continues to be involved in the country's biggest stories as a field producer for several national news networks.
Christi has always been a great story-teller. She knows how to use video to produce compelling and engaging pieces that will get attention and generate action. Stories you want to share, and people you won't forget.
In 2010, Christi noticed the rapidly growing trend of using video storytelling as a marketing tool for businesses, and she saw the need for better representation in the Fayetteville area. That's when Christi decided to use her talents commercially – helping businesses get the same results her news stories did. Engagement – action – results.
Christi launched Christi Lowe Productions in March of 2010. She and her team produce videos for local businesses, out-of-state corporate clients, non-profits, and the military. She loves meeting new people and getting to the bottom of what makes them unique, and then working with them to share it with the world online. To her, nothing is more satisfying than seeing her videos make people happy and help business owners reach their goals.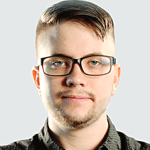 Silas Leupold is a videographer, editor and motion graphics artist. He's been working with videos since high school, where out of a love for film, he started producing shorts and sketches. Today, he's our #1 post production expert.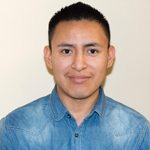 Jason Aguilar is a graphic artist and editor, with a love for independent filmmaking. With 5 years of experience, he is the creative eye behind our video opens, animated logos, lower thirds and other graphic art requirements.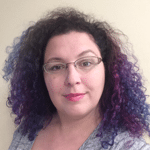 Joyce Johnson is an editor and technology consultant. She works on commercials, video tours, and features, and is our primary Adobe software guru.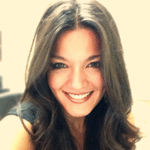 Jamie Kight is our video marketing specialist. Jamie takes our creative video content and makes sure it reaches the right audience. She produces social media ads, optimized web landing pages, and other video marketing tools to ensure our videos get results.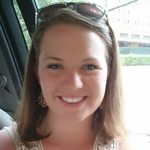 Kristen Cahill is our web design expert. She creates websites that look great, are user-friendly and, most importantly, help businesses grow, expand, and engage with their customers online. Kristen helps businesses update their websites so that they can utilize the video marketing that we create effectively.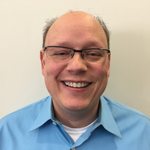 Michael Rayburn is our SEO expert. Search Engine Optimization means different things for different types of websites. We take in all of the data for the top 10 positions and begin our work to improve your Search Engine Rankings. With 15 years of experience helping businesses climb the Google ladder, Michael is a huge asset to our team.