6 Steps of Social Media Marketing Plans
How to Create a Social Media Marketing Plan
Love it or hate it, social media has become a necessary part of any successful marketing strategy. It can be a daunting task figuring out how to build one from scratch, especially if you aren't even sure what a social media marketing plan is.
A social media marketing plan is an outline of the goals you hope to achieve for your business using social networks, and how you plan to get there. The plan should include an audit of the current status of your accounts, goals for the future, and the tools that can be used to meet those goals.
Step 1: Define your goals and objectives.
Goals are important because without them you have no means of gauging success. When developing your goals, here are a few things to keep in mind: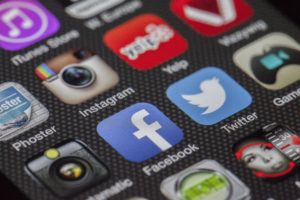 Align your goals with your broader marketing strategy.
Determine what metrics you'll use to measure success.
Focus on things like leads generated, web referrals, and conversion rate.
Keep your audience and customers in mind.
When evaluating objectives make sure they are specific, measurable, attainable, relevant, and time-bound.
Step 2: Audit your social media accounts.
Figure out who your currently connected with, which sites your target market uses, and compare your social media presence to your competitors. Be sure to maintain this inventory regularly, especially as you scale your business.
When you're deciding on which channels to move forward with, ask yourself if your audience is there and how they are using the platform. It is better to use fewer channels well, rather than stretch yourself thin trying to maintain many social media accounts?
Step 3: Create or improve existing social media accounts.
Social media profiles should be filled out completely. Images and text should be optimized for the network and for SEO to help generate more web traffic to your website.
Each network has unique audiences and treat content differently. Make sure you research and understand those differences, and build your posts accordingly.
Step 4: Collect social media marketing inspiration.
If you're not sure what kind of content and information your audience would be most likely to engage with, look at what others in your industry are sharing. Determine how you can distinguish yourself from competitors and appeal to prospects they might be missing.
Follow industry leaders and learn everything you can, see if they've shared any social media advice or insight.
Step 5: Create a content marketing plan and calendar. 
Your plan should include strategies for content creation and curation, as well as a calendar.  Be sure to answer what type of content you'll use; who is your target audience; frequency of posts; who will create the content; and how the content will be promoted.
Your calendar should list the dates and times you intend to publish your posts both for daily posts and advertisement campaigns.
Step 6: Test, measure, and adjust your plan.
To figure out what changes should be made to your strategies, you should rely on constant testing. You could track the number of clicks, page visits, and use your analytics to track the success and reach of social campaigns.
The most important thing to understand about your plan is that it should be constantly changing. You must stay on top of what your target audience wants, and know how to best get it to them.
Don't have time to do this for your business? Not to worry, we can help. Whether it's assistance with your plan, a social media manager, or someone to produce content for your business, we do it all and can guide you every step of the way. Give us a call to find out how we can help you grow your social media presence, (910) 491-4180.
Schedule Your FREE One-on-One Strategy Session
There is no limit to what our team can do. Let us help you get noticed and stand out from your competition.
Schedule Your FREE Consultation