The Art of Business Blogging
Did you know blogging is a crucial part of search engine optimization? Do you want to start a blog, but you're unsure how to write it? Here are some do's and don'ts of successful blogging: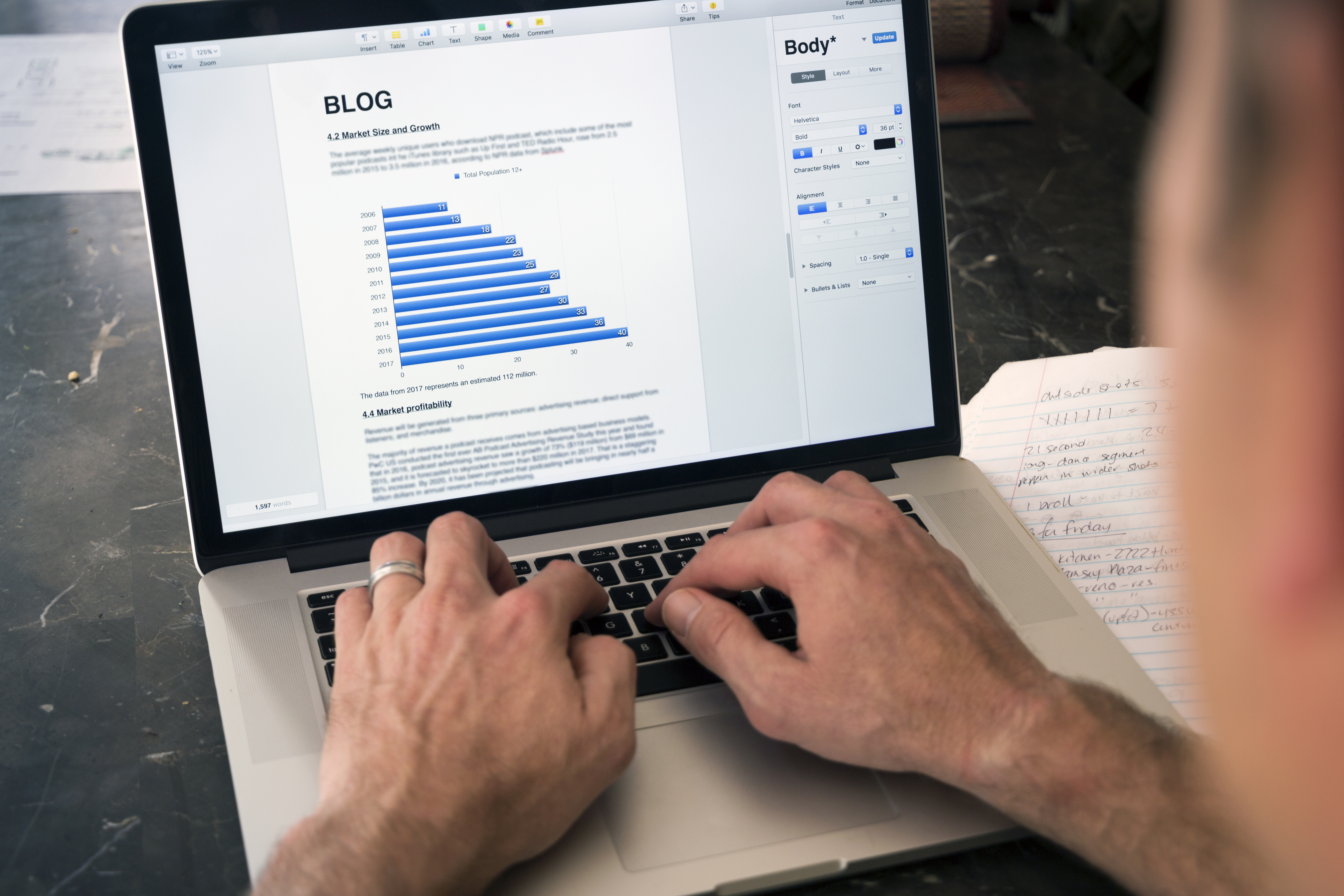 1. Knowing your audience is important. Blogs are intended to be an informal diary entry and businesses use them as another arm of their marketing campaign. They shouldn't seem like marketing material or advertisements. The tone a blog should take is more conversational, like you're talking to a friend.
You want the reader to feel like they've gained something after reading it, so think about your audience and think about what they would find interesting.
Avoid repetitive language.  Say it once, and spend the rest of your time proving it with stats or examples.
You have all the freedom in the world to be creative with your language and to write it in a playful kind of way. People like that.
2. Bad structuring can kill a blog. When structuring a blog post, break up the text by using lists, bullets, or numbers. You can cut off paragraphs into 2-3 sentence blocks, to make the text easier for your audience to read.
If you have important take-aways that you want to convey, put them in bold font and let them stand alone. (See what I did there?)
Most people will skim your blog. They aren't reading every word. They want to extract the information they find most valuable as quickly as possible, so make it easy for them.
Your blog should contain somewhere in the ballpark of 200-500 words. Don't ever go above or below that threshold if at all possible.
3. Punctuation and grammar are king. People will stop reading a poorly worded post with grammatical errors, totally defeating your purpose. People are judgy, and they will judge you and your company on this. Seems like a small thing, but really it's not, so be super careful with that.
4. Compelling headlines. Your headlines should draw a reader in, not make a general statement. Give the reader incentive to read your blog. Try something like "How To Make a Marketing Video That Works," or "5 Ways to Make Successful Videos". Get the idea?
5. You still have to be visual. Your readers want to see pictures or videos. The more visually interesting something is, the more likely they are to consume the information you're trying to give them.
Schedule Your FREE One-on-One Strategy Session
There is no limit to what our team can do. Let us help you get noticed and stand out from your competition.
Schedule Your FREE Consultation