Video Studio Rental, Raleigh, NC
Booking our studio is fast and easy. See availability and information about what to expect when you book with us.
Shoot great video at our rental studio.
You need a studio to take video footage for your videography business. At the same time, creating your own studio is difficult and expensive, and it's something that would eat into the profits of your video production business. If you're feeling stuck trying to find a reasonably priced video studio rental in the Raleigh, North Carolina area, contact us at Christi Lowe Productions.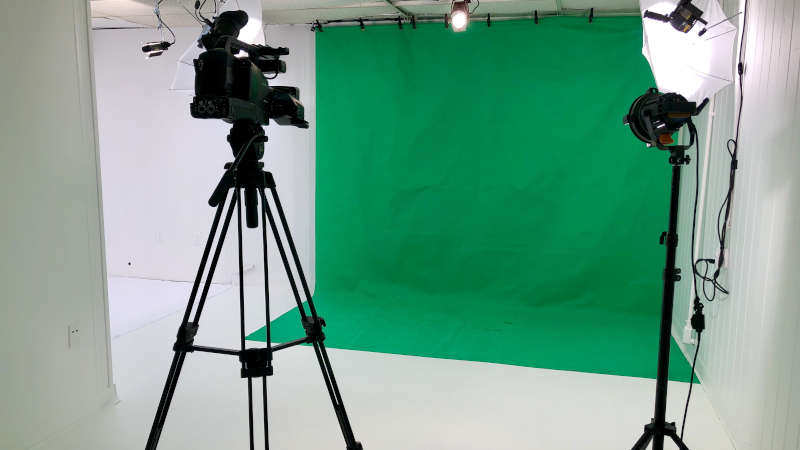 Our video studio rental is available for videographers who need a place to bring clients, shoot video footage, and keep their videography business running. You will have access to lighting, white floors, screens in black, white, and green, and two barstools to use as props when you rent our studio. The best part is that you don't have to cart your equipment from one place to another while working on a project – you can capture all the footage you need at our studio.
And if you think reserving our video studio rental will be expensive or complicated to book the times you need, think again. We offer online booking so that you can coordinate your client's desired schedule, and our rates are only $35/hour or $150/day. Because we're open 24/7, you can use our studio whenever you need it. Ultimately, our video studio rental makes running your videography business affordable and accessible.
Streamline production and take great footage for your clients by reserving our video studio rental.
Looking for studio availability?
Check Availability and Book Now
---
At Christi Lowe Productions, we offer video studio rental services to customers from Fayetteville, Raleigh, Durham, Chapel Hill, Cary, Research Triangle Park, Charlotte, and Wilmington.