Photography Studio Rental, Fayetteville, NC
Booking our studio is fast and easy. See availability and information about what to expect when you book with us.
Make the most of your time with our photography studio rental!
Good photographers know certain projects require more equipment than just your camera. Great photographers play with light and shadows like true artists, and utilize equipment like lights, stands, backdrops and more to create the perfect shot. If you are struggling to get the look you want, or are tired of dragging excess gear from place to place, our photography studio rental can be a wonderful solution for your next project. If you have been looking for a photography studio rental option in the Fayetteville, North Carolina area, Christi Lowe Productions is here for you.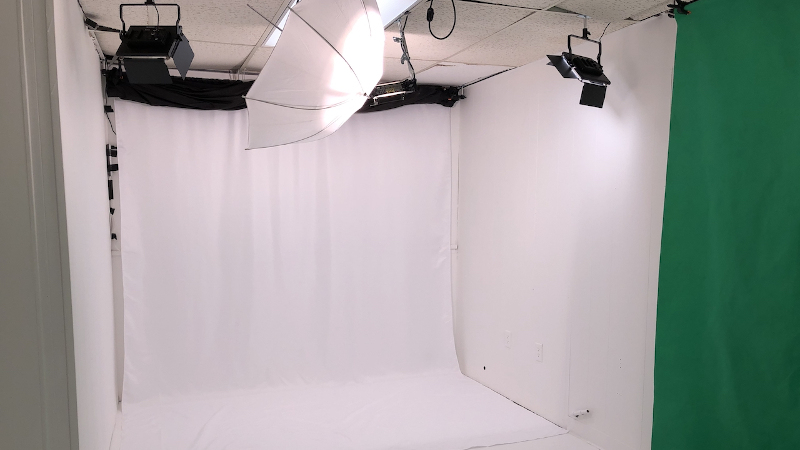 Our photography studio rental options allow you to rent a quality studio by the hour or by the day, whatever fits your needs. Our studio is conveniently located and open 24 hours a day, so photographers like you can focus on getting the perfect shot. Rather than spending your time setting up and taking down equipment in less than ideal conditions, we have a clean, environmentally controlled, safe space available to you.
Choosing our space for your photography studio rental means that you will have access to high-quality lights, gear, backdrops (green, black, and white), white floors, and much more! Book one session or schedule many sessions during the day for extra savings.
Looking for studio availability?
Check Availability and Book Now
---
At Christi Lowe Productions, we offer photography studio rental services to customers from Fayetteville, Raleigh, Durham, Chapel Hill, Cary, Research Triangle Park, Charlotte, and Wilmington.