Video Studio Rental, Fayetteville, NC
Booking our studio is fast and easy. See availability and information about what to expect when you book with us.
Make the most of your time with our photography studio rental!
Making a pro-quality video isn't just about the camera. Professional videographers utilize a variety of specialty gear for their projects. And, when it comes to crafting the perfect video production, location is just as important. That's why a professional space like our video studio rental at Christi Lowe Productions can make your next project much easier. When you work with our rental space, not only will you have a professional location where you can work on your project, but you will also have access to our pro video equipment like lights, screens, seating, microphones, a teleprompter and much more.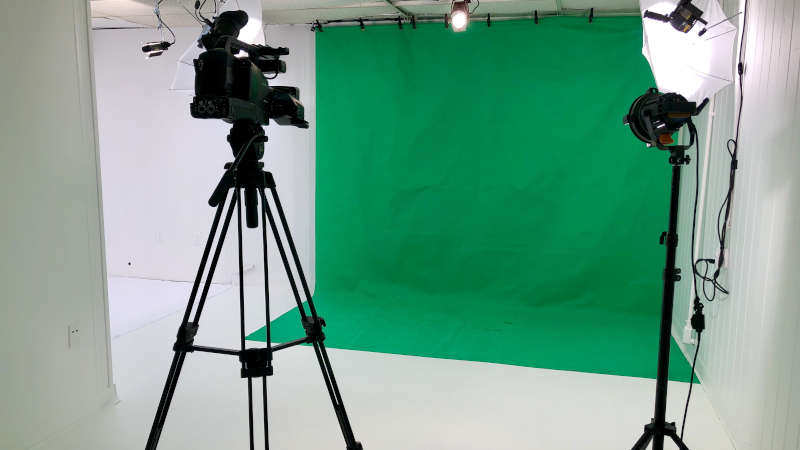 When a client is tense or uncomfortable, the results can show on the final roll. We work hard to make our studio as professional, clean and comfortable as possible so that your clients can feel relaxed and enjoy the results. We have videographers rent our space for interviews and other types of filmmaking on a regular basis, and so we can provide an enjoyable space in which to produce your next project. We even have a lounge area that can serve as a green room. Whether you want to work for an hour or two or need to book the entire day, we can accommodate your needs. Plus, the studio is open 24/7 with remote controlled access.
With reasonable prices, professional equipment available for your use, and flexible hours, we are a great option for any videographer who is in need of a video studio rental space. We would love to tell you more about our Fayetteville, North Carolina location, pricing and other options that are available to you.
Looking for studio availability?
Check Availability and Book Now
---
At Christi Lowe Productions, we offer video studio rental services to customers from Fayetteville, Raleigh, Durham, Chapel Hill, Cary, Research Triangle Park, Charlotte, and Wilmington.