What if you could easily create high-impact, pro-quality video content whenever you want?

Do you ever wish you could incorporate more video into your marketing, but wonder if it'll be up to par? Or worry about how to answer all the questions you'll face…
What type of video is best?
Should you use your phone, or a camera?
Will your phone produce a good enough quality result?
Do you need a tripod? A microphone?
What about lighting?
What software should you use to edit?
And how can you edit it to look and sound as professional as your business is?
Or maybe your company uses professional videographers—but the cost of creating enough videos to sustain your impact in today's crowded market is biting deep into your budget.
Well now there's a better way!
PUT A VIRTUAL VIDEO COACH BY YOUR SIDE
Introducing: Pro Tips for Creating Amazing Business Videos
Get the expert know-how you need to succeed
More comprehensive, action-oriented—and useful—than other training programs or random online videos, this 5-lesson Master Class in video production is specially designed for marketers and business owners who want to take charge of their video content quality AND quantity.
You'll learn the essential—and extremely important—skills needed to produce more of the content you want, by yourself, while creating results that look like you have years of experience!
Lesson One
Why Video (Make Your Plan)
Key insights, ideas and trends to help you plan effectively so you achieve your business goals, and create a bigger impact. You'll also discover the 10 most effective types of video today.
Lesson Two
How to Shoot a Better Video
Discover the top 12 fails that make videos seem unprofessional (and how to prevent them), along with step-by-step pro strategies for achieving the best lighting, audio, color and motion.
Lesson Three
Creating Better Sound
Pro-quality videos need to sound as good as they look. Gain the skills, plus get the equipment picks and how-to's, to ensure your audience can hear your message—and like what they hear.
Lesson Four
Edit for a Pro-Quality Result
Our real-world examples and tricks will help you finesse color, sound and lighting, as well as create pro-look transitions—plus, get invaluable tips on selecting and using editing software.
Lesson Five
Win with Cell Phone Videos
You'll learn how to use your phone's controls to your advantage and get dozens of tips on achieving the best video and audio results. Find out which add-ons are worth investing in, too!
Within just a few hours you'll have the knowledge you need to start achieving:
more visibility for your company, products and/or services,
stronger connections with your prospects and buyers,
better ability to motivate your audience to take action.
Video has an unbeatable power to connect, persuade and drive action. Imagine the positive impact on your business when you're able to start sharing more, higher quality video on your social media platforms, website and in emails.
And through this course you'll have the skills to achieve
so much more than ever before—by yourself!
Don't delay—get the full 5-video course at our special introductory price:
Just $500
Special Introductory Price $100
Save $400!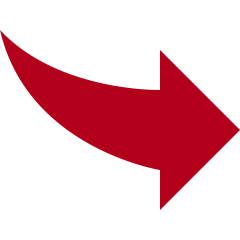 So many clients whom I work with want to create videos for their marketing, but feel overwhelmed by the idea of hiring a professional to help and the learning curve of doing it themselves. It can feel like there is no way forward, but that is not true! Most of us have a cell phone that is capable of creating professional-looking video for our businesses, and Christi's class is a great, affordable tool to learn best practices for making top-quality videos with your personal cell phone!
Not only does Christi provide comprehensive video services, including in-studio, on-location and drone videography, but now she also provides a solution for those who may not be ready to hire a professional video producer. Her masterclass series contains in-depth pro tips for businesses interested in DIY options for their video marketing needs. There are so many golden nuggets of information here – these classes are perfect for anyone looking to hone their video skills to improve their business' marketing or even help someone launch a new business!
It's a great course for some pro tips to make your amateur video look more professional. Christi gives you amazing tips on how to get creative in your footage so your videos aren't boring, and how to use software to edit the video so it looks more professional.
A couple of weeks ago, I ordered Christi's five-part series on how to make business videos. It was something I wanted to do, but had no experience with. After several false starts, I watched the series and can say I am truly impressed. She made a case for video use in small business marketing along with lots of technical tips and tricks to make great-looking and sounding videos. Now I'm having fun in my homemade "studio" making videos, not only for my business, but also for my family and friends. Christi is a pro, and it shows. Thanks, Christi!!
Here's what you'll get in this jam-packed beginner-friendly Master Class:
Video Training
5 high-quality training videos in all, with nearly 3 hours of content guiding you from start to finish: insights and ideas for defining your strategy; shooting, editing and posting videos PLUS tricks of the trade only a seasoned pro can provide.
Direct Access to the Pros
You're not alone! We're here to help you succeed: from membership in a private Facebook group to email access, we're here to offer input and answers to all your video-making questions!
Equipment Recommendations
Great videos can be produced on phone or camera; we'll help you match the equipment to the result you want, removing all the guesswork.
Dozens of Examples
Nothing helps bring ideas and how-to's to life like real-world examples, and this course is packed full of them, both in the videos and bonus materials.
Self-Paced & You Own It
No homework or time-limit with this course! You'll receive a link to download the actual training videos and video player right to your own computer. Then complete each lesson at your own pace.
Tricks of the Trade
Every video is packed with expert advice, insider secrets and professional tricks of the trade that will make shooting, editing and posting your videos easier, more fun, and more successful!
Just $500
Special Introductory Price $100
"I'm here to help you get more visibility, more action, more marketing power…
My lifelong passion has been helping people tell their stories through video. I've been in front of and behind the camera as a video journalist for television news and a field producer for network news outlets. Since 2010, through Christi Lowe Productions, I've produced videos for hundreds of corporate and government clients.
I'm thrilled to see video becoming more accessible for everyone. And yet, as the demand for video has grown, I also know that many businesses are being held back by their lack of professional-quality video.
That's why, during the COVID-19 pandemic slowdown, I decided to create a program that would fill that need—I hope you enjoy it, and look forward to seeing what you create!"
Christi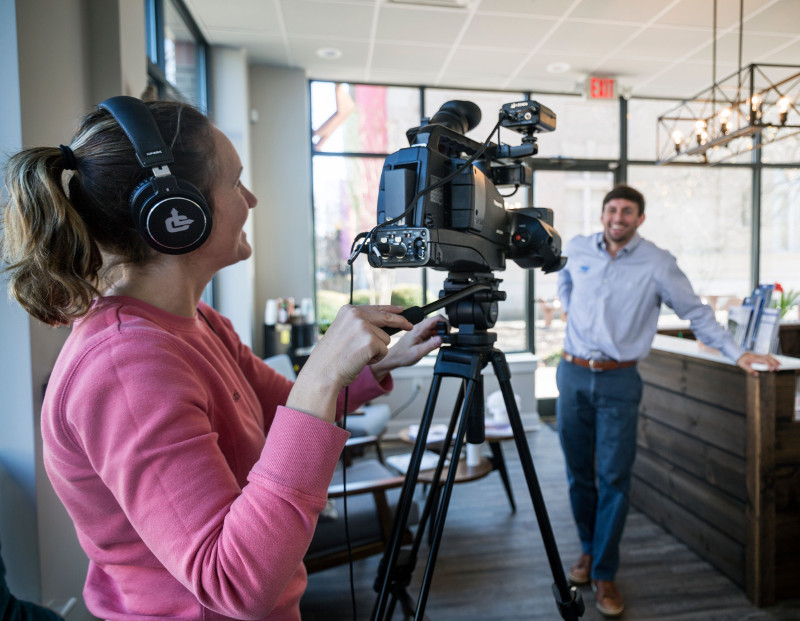 FREQUENTLY ASKED QUESTIONS
Will I need special video equipment to take the course?
You can use any video camera, or the camera in your cell phone. Our lessons cover them all—and we'll provide recommendations for new equipment if you decide to upgrade.
Do I need any special software to play the videos?
The videos will play on any platform, and in addition to the videos, you'll receive our preferred video player, compatible with all platforms, to download and install on your system. They will also play well using QuickTime player windows media player and others. Note: Microsoft Movies and TV app is not recommended.
How much space will the videos require on my computer?
The videos are each approximately 30 min long, and 4-5GB each so for all 5 you'll want 25GB (you may want to store them on an external hard drive to keep your computer space freed up).
How long will they take to download?
Download speeds will vary depending on the speed of your internet connection. In our experience, most home cable-system based networks will likely take roughly 8-10 minutes per video.
Who do I contact if I'm having technical issues?
If you have any trouble downloading the files, our host, Sellfy has great support! Please follow this link for technical issues.
What if I decide I don't like it?
If you're unhappy, please contact us, as we want to help you get the most out of this video series! Any requests of this nature will be reviewed on a case-by-case basis, as we'll be delivering downloadable files that you'll own for life.
Start Growing Your Impact Now!